Event:
Our rock CAN roll® Fantasy Event originally  scheduled for 11-30-12 has been rescheduled due to Hurricane Sandy, as our efforts were needed to help our neighbors in need!
Please, join us on our  new date April 5, 2013.
Click to view event invitation.

This evening is to celebrate rock CAN roll , our fantastic volunteers, supporters and friends, all under one roof!
Guests will enjoy a top shelf cocktail hour, full dinner, entertainment, chinese raffles, live auction and more… There's something for everyone!
For more information please contact info@rockCANroll.org
If you would like to purchase tickets or send a donation via check, please send to: rock CAN roll, PO BOX 700, Jericho, NY 11753 ***Please send your name, address, phone number and email with your donation check.
Event Date:
April 5, 2013
7:00pm – 12:00am

Event Location:
Crest Hollow Country Club
8325 Jericho Turnpike
Woodbury, NY
Hotel Information: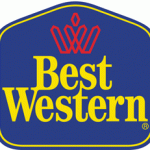 The Best Western Woodbury Inn
***Call for Special 'rockCANroll' rate
7940 Jericho Turnpike
Woodbury, NY
p: (516) 921-6900
Click here for more details on hotel rooms
Review the Best Western Woodbury Inn on Trip Advisor
Check out all of our award-winning hotels at www.wnwhospitality.com
Event RSVP:
Email responses:
RSVP@rockCANroll.org
Mail responses:
rock CAN roll
PO BOX 700
Jericho, NY 11753
Phone responses:
516-822-3457