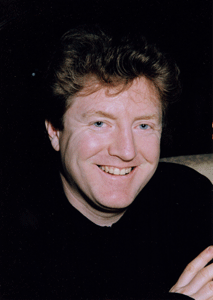 A graduate of St. John's University, Dan Kellachan has spent the better part of his professional career in the entertainment industry promoting concerts, Broadway shows and special events.  A post-graduate internship at Radio City Music Hall introduced him to theatrical public relations and eventually led to an apprenticeship in a Broadway Press Agent's office where he worked for a diverse roster of clients including the Metropolitan Opera House, the Paris Opera Ballet, and Westbury Music Fair.  His Broadway credits include Shirley MacLaine On Broadway, Alone Together, and Peter, Paul & Mary's "From Bleecker to Broadway."  He also publicized tributes to Mary Martin, Spencer Tracy, and Katherine Hepburn.
As the publicist and marketing manager for the Theatre at Westbury for the past 30 years Kellachan has promoted more than 120 concerts per year and has worked with  a vast array of America's greatest entertainers from Bob Hope, Julie Andrews and Frank Sinatra to rock bands such as Yes, The Kinks, The Moody Blues, Crosby, Stills & Nash and Ringo Starr's All Starr Band.
Above all else, he enjoys travelling with his wife, Lauri.   They have a son, Dylan and reside in Bellmore, Long Island.